CI Games a développe depuis 2011 le jeu Lords of the fallen, un action-RPG qui sera du type du jeu Dark Souls dans son
gameplay avec une évolution de personnages à la Borderlands. Tomasz Gop, qui a produit The Wither 1 et 2 est à la tête
de ce projet. "
Lords of the Fallens est basé sur une légende qu'on peut appeler le retour du dieu déchu. Les humains, au
cours d'une rude bataille, ont vaincu dieu et ses disciples qui sont enfouis dans la terre depuis des milliers d'année. Ce dieu
envoyé 6 pieds sous terre laisse paraître quelques doigts formant un massif rocheux sur la terre. Le début du jeu est
particulièrement marqué par la rupture soudaine du silence qui a suivi la guerre : des êtres appartenant à l'armée du dieu
déchu font irruption, on ne sait pas pourquoi. Puisqu'il s'agit d'un monde où le mal est traité par le mal, ces apparitions
étranges sont une raison suffisante pour mener des investigations. Des êtres marqués par le mal commis dans le passé
sont envoyés pour se jeter dans la gueule du loup. Ils sont identifiés par des tatouages qui représentent leur mal. Harkyn
sera, tout au long du jeu, le principal enquêteur sur le retour de dieu déchu
." Le jeu est prévu pour cette année sur PS4 !
Images :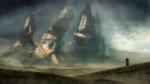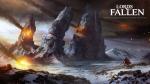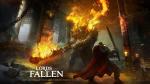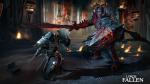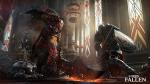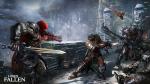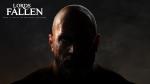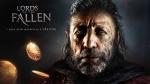 Vidéo :


___________________________________________________