Dans Sorcery Saga: Curse of the Great Curry God, nous incarnons Pupuru, une jeune
apprentie sorcière qui se retrouve suspendue de l'école après avoir échoué à la récupération
d'un artéfact précieux. Elle se rabat sur son restaurant de cari préféré, menacé de fermeture
en raison de l'installation d'une grande chaîne à proximité. Afin d'assurer la survie du petit
restaurateur, Pupuru se lance à la recherche des ingrédients pour préparer le plat de cari
suprême. Pour ce faire, elle devra explorer de dangereux donjons accompagnée de Kuu,
une étrange bestiole à l'appétit extrême. Pour se donner des forces, Pupuru peut aussi
concocter des plats de cari qui l'aidera à mieux survivre dans les donjons.
Images :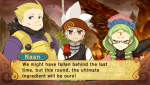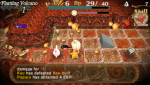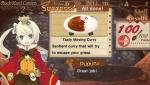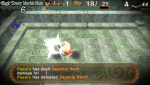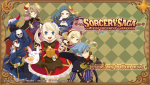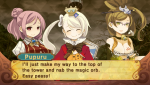 Vidéo :
Sorcery Saga : Curse of the Great Curry God sort le
21 Février 2014
sur Playstation Vita !